This page is to honor those who have either practiced &/or coached at Strike Zone and moved up to the next level of play. Congratulations and Thank you for your hard work and perseverance!
Pro Players:
Shane Hoelscher - Colorado Rockies (3rd Base)
Tyler Vail - Atlanta (Danville) Braves (Pitcher)
Garrett Vail - Grizzlies - (Catcher) Currently playing in Australia
Josh Harris - Lamar University and Cleveland Indians
Jason Regan - Blinn College, Texas University, Seattle Mariners (2nd base etc)

College Players
Michael Ward, Jr. - UMHB
Kelley Cast - North Lake Jr. College, Wharton College
Adrian Rodriquez - UMHB (Pitcher & 1st Base)
Alyson Bishoff - Abilene Christian University
Bekah Alcozer - University of Texas
Seth Alcozer - Temple Jr. College (Catcher), UMHB
Alex Wilson - Southwestern Oklahoma
Olivia Lacewell - Prairie View A & M
Kennedy Connell - Hill College
Paige Williams - Texas State University San Marcos
Chase Cryer - University of Houston
Chase Stone - Navarro Jr. College
Dillon Newman - Baylor University (Pitcher)
Jared Maybee -
Jessica Oliver - Played for UMHB, Head Softball Coach Temple High School 2015-2016
Marissa Sencalar - Lackawanna College Pennsylvania
Haley Parker - Pitcher for UMHB
Tyler Miller - Pitcher, shortstop, outfield - Waco Missions
Matt Oberhelman - First and Left field - Angelo State - Wood Bat Semi Pro Team in Bryan


Powered by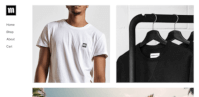 Create your own unique website with customizable templates.