Come Practice at Strike Zone!
At Strike Zone, we have batting cages for both Boys, Girls, Men and Women. We offer 4 baseball tunnels, with pre-set speeds of 35, 45, 55, and 65 mph. We also have 3 fastpitch softball tunnels with pre-set speeds of 30, 40, and 50mph. If, however, you prefer slowpitch softball instead, we have that too! In our Back tunnels, we have single wheel machines for Baseball and Softball, T's and pitching areas. Outside, behind the building, we have dirt pitching mounds. Our front fields are used for team practices, learning to throw, fielding and play a specific position. Helmets must be worn when hitting (ALL AGES). We do have a small concession stand and drink machines. We do take cash, checks and Credit cards.
<script src="https://sealserver.trustwave.com/seal.js?"></script>

Rates:
-Tokens are $1.00 1 Token = 12 pitches
-Token Passes are $25.00 1 Pass = 30 Tokens

Price for Lessons (One Hour each): $35.00-50.00 per lesson
Lessons must be scheduled in advance - Call 254-939-7979 or Text 254-231-8266.
Info needed: Child's name, age, gender, what they want to work on and your preferred date(s) and time(s).

Tunnel Rental for Teams or Individuals:

Must be scheduled in advanced-A $20 deposit is required in advance to rent an indoor or back tunnel or the fields. The deposit cost will go toward the rental cost. when the team or individual comes in for their time.
**Teams or Individuals that rent tunnels weekly can receive a discount if 4 weeks are paid in advance!**
Back Tunnel with Wheel Pitching Machine = $35 per hour
Back Tunnel without Pitching Machine = $30 per hour
Field Rental = $30 per hour Field w/machine = $55/hour
Tee's for 7 year olds and under =$15.00 for 30 minutes Space Permitting



You may also clock your pitching speed!

3 Radar Pitches for only $1! STALKER hand held radar guns used




Powered by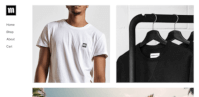 Create your own unique website with customizable templates.